Rainwater Harvesting in Honduras

Rainwater harvesting, commonly known as RWH, is the process of gathering or accumulating and storing of rainwater for reuse, before it is transferred to the aquifer. In use for more than 4,000 years, this water collecting technique acts as a viable and economical alternative for providing good quality drinking water, cooking water, domestic water, water for livestock, water for small irrigation and other similar activities.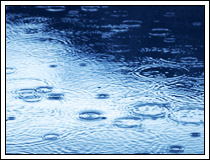 Across many regions, structures such as polyethylene plastic tanks, steel drums and underground concrete cisterns are designed for rainwater harvesting. Usually, these systems used for catching rain water may range from very simple household water gathering systems to the complex industrial systems, depending on the end-use requirement.

Uses of Rainwater Harvesting

Alone or in combination with other supply sources, rainwater may be used for meeting various residential, commercial and industrial requirements. Rainwater is mainly used for satisfying the following needs where good quality water is desired:
Drinking (potable quality)
Bathing (potable quality)
Cooking (potable quality)
Swimming pool replenishment/refilling
Toilet flushing
Washing linens/ Laundry
Livestock & animals
Irrigation purposes, etc.
Types of Rainwater Harvesting

Surface Runoff Harvesting
In this harvesting method, rainwater flowing away as surface runoff is collected and put to use for recharging aquifers.

Rooftop Rainwater Harvesting (RTRWH)
Here, the rooftop acts as the catchment. Accumulated rain water is then either stored in a tank/ reservoir or is diverted to an artificial recharge system.

Rainwater Harvesting in Honduras

In places like Honduras in Central America, rainwater harvesting is routinely practiced in rural regions using rooftop catchments. On The Islas de la Bahía off the shores of Honduras, a major chunk of the population meets their potable water needs through the rooftop rainwater harvesting method. People place water cisterns that are large enough to store high volumes of water in the roof area, and then use this accumulated water for different household activities.

Rainwater harvesting is done in Hondurus also as a means of developing sustainable agricultural production. Schemes have been developed by the government for promoting efficient use of water and efficient crop management by the process of securing rainwater during monsoons/winter rains and using the same during the summer months for crop protection/production. This helps in infusing a culture of water conservation in the country, improving agriculture productivity of the land in the process.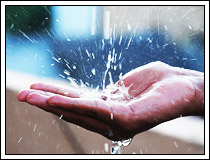 Advantages of Rainwater Harvesting
Water obtained is naturally pure and soft.
Water is free from dissolved minerals, chlorine and its byproducts.
Water is free from pesticides and other synthetic chemicals.
Water supply not dependent on electricity, pipeline interruption, disaster, etc.
Economical and sustainable method.