Sludge Thickening

Sludge thickening is a a low investment process used commonly in wastewater treatment plants to remove as much water as possible from the liquid sludge. The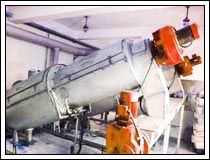 method involves increasing the concentration of the solids in the sludge so that they can be easily dewatered. Generally, a thickening device is used or alternately, a polymer is added to help thicken the sludge in the water so that it reduces the total volume of the free water and thereby minimizes the unit load on downstream processes. As a result, both the primary and secondary sludges can be removed with the help of large belt presses during the stages of digestion and dewatering.

The Process of Sludge Thickening

Counting on the characteristic and composition of the sludge materials, there exist numerous ways of thickening and thereby processing the sludge, although the main aim of each process remains the same:- to bring the sludge to form larger precipitate allowing it to settle efficiently.

The most commonly used thickening processes include:
Coagulant Addition
Gravity Thickening.
Coagulant Addition

Coagulant addition is one of the most commonly used sludge thickening methods. The process involves the addition of a coagulator or special chemicals to dilute the solids solutions before the sludge blanket. In some cases, the sludge mixture contains charged particles that refuse to adhere, so as to precipitate, easily. The coagulant then acts to coat the particles, allowing them to come together. There are various materials – usually large, carbon-chained chemical compounds – that are used as coagulants. However, it has to be kept in mind that a proper mixing is absolutely necessary as improper mixing will either form so-called "eyes," or break the large chains making the solution ineffective.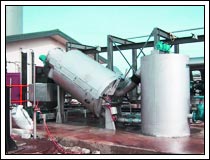 Gravity Thickening

Gravity thickening employs gravity to do the job of sludge thickening. The sludge solution is made to flow under a baffle and up through a sludge blanket – a layer of sludge lying on the bottom of a container. The sludge is filtered out as soon as it contacts or strikes the sludge blanket. It is important to keep the sludge pumped out at regular intervals so as to maintain a certain thickness for the sludge blanket to facilitate proper filtration. If the blanket becomes too large, it can restrict flow or channels can form, reducing effectiveness of the method.